The Scene Shop needs your help!
First some info for those who have only just heard about us:
The Scene Shop was founded in late February after a conversation between creator, Sean Michael, and New Line Theatre's artistic director, Scott Miller. Sean lamented the fact that in St. Louis there was no single place to go for all St. Louis theatre news. It is his goal for The Scene Shop to be "your backstage tour of the St. Louis theatre scene."
The new site features behind-the-scenes news, local artist profiles, company profiles, interviews, announcements, discussions, venue information (including nearby dining and drinking), and much more.
The site offers St. Louis theatre-goers, from the most casual to the most hard-core, a unique place for cool, exclusive, insider information found nowhere else, and a much needed online advocate for St. Louis theatre on a larger stage. A mashup of podcast, St. Louis Show Business, YouTube channel, blog, and website, The Scene Shop will be the voice of the whole St. Louis theatre scene, from the artists to the fans, and everyone in between.
Currently, Sean is bankrolling the entire website from his own pocket. He doesn't mind (or he wouldn't have started this venture), but help would definitely be nice! So what do we need the money for?
1. Currently we use WordPress as our website host. They are fantastic! In order to have our domain name (thesceneshop.org ), we pay them $26 a year.
2. We also use Podbean as our podcast host (find us at thesceneshop.podbean.com ). That one costs us $14 a month.
3. Sean would like to invest in a video camera and some better recording equipment (a cell phone is not ideal for either…). We're still looking around at the market but are expecting to pay between $300 and $700 for everything.
4. Ads. Everywhere. In order for us to be successful, we need to get our name out there. Not only do we want to run Facebook and Twitter ad campaigns, we also want to buy print ads in show programs. This will be our biggest expenditure as The Scene Shop brand develops.
We know not everyone can help monetarily, but to those who can your contribution will mean the world to us. For those who'd like, we can list your name on our website as backer and shower you with praise on Facebook and Twitter. If not, just know that in our hearts, we are incredibly grateful to you for investing in this project.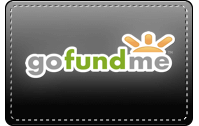 ***As a quick note, we should add that at the time of this writing, we are in the process of applying for not-for-profit status, which means donations are not yet tax deductible. We do hope you will still chose to donate this time and will look forward to a time in the near-future where such a donation will be tax deductible.